Writer's Block if There's Nothing at Stake?
There are seasons for all things in life. (I think someone wrote a song about that.)
Moments to work like a hound, moments to rest. Times for sugar, times for health.
There's falling in love, there's solitude.
Lately I've been waking up, grabbing my journal, and finding I don't have much to say. Classic writer's block seems a doubtful culprit since there are no deadlines or responsibilities with my casual morning writing.
What I fear, then, is emotional block. If I can't dump my straying accumulated thoughts on to page each morning, are they even there?
Since I believe that emotions—repressed or not—are a human fuel, I can only assume that indeed I have something to write about, somewhere. So why can't I hear it?
My irritating tendency is to paint things in black and white: If I'm not journaling well, it must be because I'm losing touch with my emotions. If I'm not in touch with my emotions, how will I be a good writer?
Next? Panic.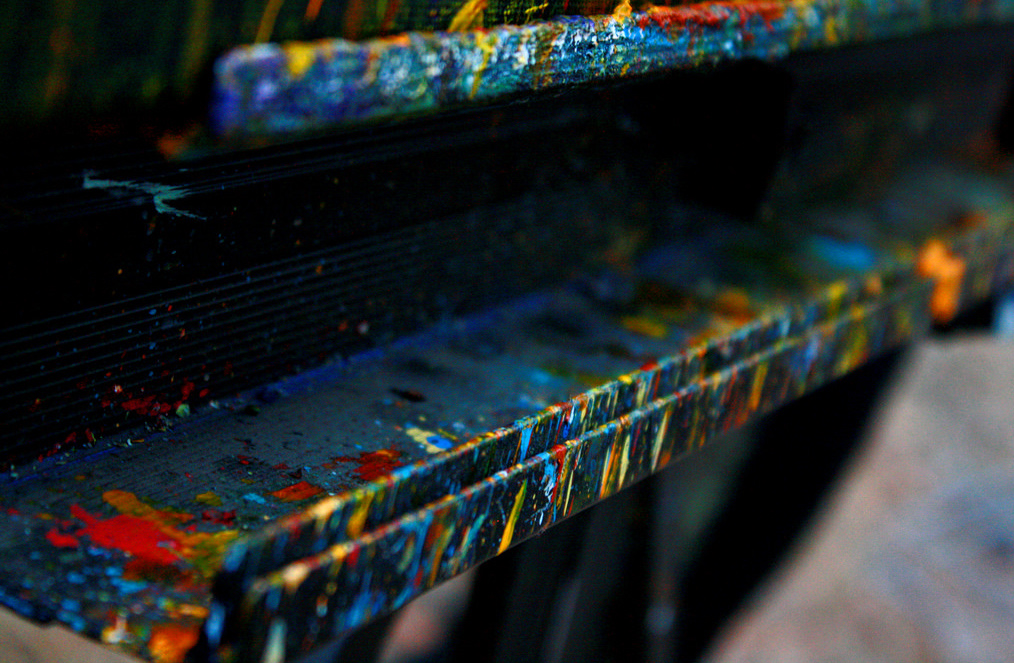 So, I try to work on my color palette, to reframe the situation.
Perhaps I don't have to slap an analysis on this season of less journaling. Stop worrying now and trust that the season will change in its time.
If morning journaling is the subconscious "dump," maybe my subconscious is occupied with something else, something more important than daily thought drifts. Perhaps it's busy hatching a plan that will change my life completely.
There.
I've assumed the best instead of the worst (i.e. that I've become cut off from my emotions so my writing career is over).
There's also this:
When I began journaling last September, I was living alone in a foreign country. I remained solitary and essentially without social life until May, albeit stateside.
But since May, I've been getting more involved with my partner. Talking to someone for hours a day may be an outlet for all those thoughts that would have gone to paper.
Also, reflecting on his mind takes the place of the thoughts I was spending on myself, and that's probably a good thing.
There was an unhealthiness in the amount of de facto self-reflection time I had before. I should have been volunteering more or fostering dogs—something to take my mind away from the pressures I put upon it.
So while I'm nervous about less journaling, I'm trying to give space to the idea that I don't have to define what's happening. Maybe it's simply adjusting to sharing life with someone. It's certainly been a while.
Or maybe it's something else entirely.
I guess we'll see.
---
I barely know what I'm saying with all this, but I think it has something to do with not trying to be so controlling and critical toward myself. If you have any thoughts, I'd love to hear them below.
Another thing I'd love? You subscribing 😉
photocred: photopin.com